Monica is BeWell's Founder and Senior Consulting Nutritionist.
She is a Certified Nutritionist (CN), certified Holistic Lifestyle Teacher (HHP), and health detective. For over 30 years, she has helped clients achieve optimal health through evidence-based nutritional therapies and her practical teaching of holistic lifestyle skills. She draws from a wide array of experience and knowledge from many different traditions to make the connections that will lead to improved health.
Monica's personal mission is to inform and inspire clients to wholeness in body, mind, and spirit, beginning with deep listening to their health history and complaints. She finds deep meaning in helping with complicated or difficult cases, shedding new light on chronic or hidden issues.
Monica says, "I am always on the lookout for new but proven testing and therapies to help our clients. I focus on making sure each client gets an elegant program — one that gets the job done with a minimum of supplements and the maximum use of manageable food and lifestyle changes."
Monica built BeWell through the positive word-of-mouth generated by her satisfied clients and countless community presentations and seminars. Now, as the senior consulting nutritionist, Monica shares her extensive knowledge and experience by overseeing every client's work with BeWell's clinical nutritionists. This BeWell "team approach" means every client gets the best nutritional and lifestyle expertise possible.
When not working with clinicians, managing the business, or geeking out on the newest nutritional therapies, Monica loves to be outdoors. This includes daily walks with her dogs, Jack and Gracie, gardening, or just reading in the sunshine (even all bundled up in the cold). During warm weather, she loves being in and on the water at Bald Eagle Lake. She calls her outdoor time "airing her brain," and it is essential to her well-being.
Professional Credentials
Education
Wesleyan University, CT
University of Virginia, VA
American Health Sciences University, CO
National Institute for Nutritional Education, CO
Additional Training
Kripalu Center for Yoga and Health, MA
The Upledger Institute, FL
Process Acupressure Unlimited, CA
Memberships
National Association of Nutritional Professionals
International Alliance of Healthcare Practitioners
American Nutrition Association
* "Registered" and "Board Certified" denoted that Monica has documented and demonstrated exceptional knowledge in the field of holistic nutrition, through peer review and by passing rigorous examinations. She continues to participate regularly in continuing education training.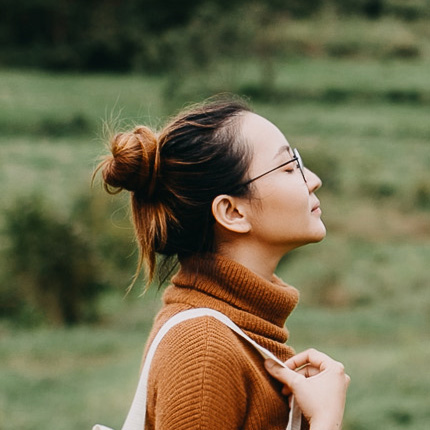 I Feel Like My 4-year-old Was Saved by Monica
I am so grateful to Monica for helping my 4-year-old son through so many health issues. For almost 2 years, my son suffered from: very loose bowel movements, breathing/wheezing issues, skin rashes and constant drooling. He was diagnosed with a learning delay and had trouble sitting still during learning sessions at daycare. On top of it all he wasn't potty trained at 4 and wet himself frequently all day long. I took him to many doctors and specialists, and none were able to come up with an explanation or a cure for the many health problems he was having.
Monica got to the root of his gut issues and also discovered he has certain food allergies. In addition, she found out that he was deficient in certain vitamins crucial for the brain and learning. Monica told me what foods to eliminate from his diet, she put him on the appropriate probiotics and a custom vitamin blend based on testing. Within a short time, he stopped wetting himself, was potty trained, saving me so much money in the cost of diapers; his breathing issues and snoring stopped; his drooling stopped; his skin rashes stopped; his learning abilities greatly improved; he was able to sit still during learning activities; and his loose BMs stopped.
My son is a different child because of Monica. His daycare teachers were amazed at the turn around. I will be eternally grateful for how she helped him overcome so much.
~ L.G., State College, PA